ON The Spot Cash Refunds on Canadian Returns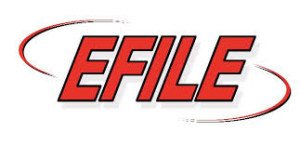 –    now available for the 2018, 2019 and 2020 Income Tax years.
WANT TO MAXIMIZE YOUR REFUND AND TAKE ADVANTAGE OF YOUR 2020 RRSP CONTRIBUTIONS? CONTACT ME BEFORE FEBRUARY END 2020 TO FIND OUT HOW!
Instant Cash Back- How it Works:
You will instantly receive 85% of the first $300, and 95% of the remaining balance of your refund. No additional cost to you. Our Discounting Fee covers all the cost related to preparing and E-filing your personal return.
Receive your Refunds faster with E-File, Be safe and ask for direct deposit of your Refunds Instant Express Cash Refund program You may qualify to receive your refund from us in cheque or cash back to you in less than one hour of completing your return. Ask about our Express Cash-Refund and Discounting program. How it works: Fairtax Business Services could pay you your income tax refund in cheque or cash back to you in less than one hour during the tax filing season and up to September 15th of each year. Here's how it works: If you have a refund coming back from your income tax return this year and you don't want to wait for it just bring your tax information to our office and tell us that you would like to get an instant Fast Cash Refund We prepare your tax return and verify how much "cash back" will be coming to you from Revenue Canada (CCRA). If you qualify for our Fast Cash Refund program, we will give you 85% of the first $300 of your income tax refund and 95% of the rest. For example: You have a refund of: $1000.00 You will receive from us: $920.00 * The $80.00* covers the entire cost of the Fast Cash Refund service, including our tax preparation fee .